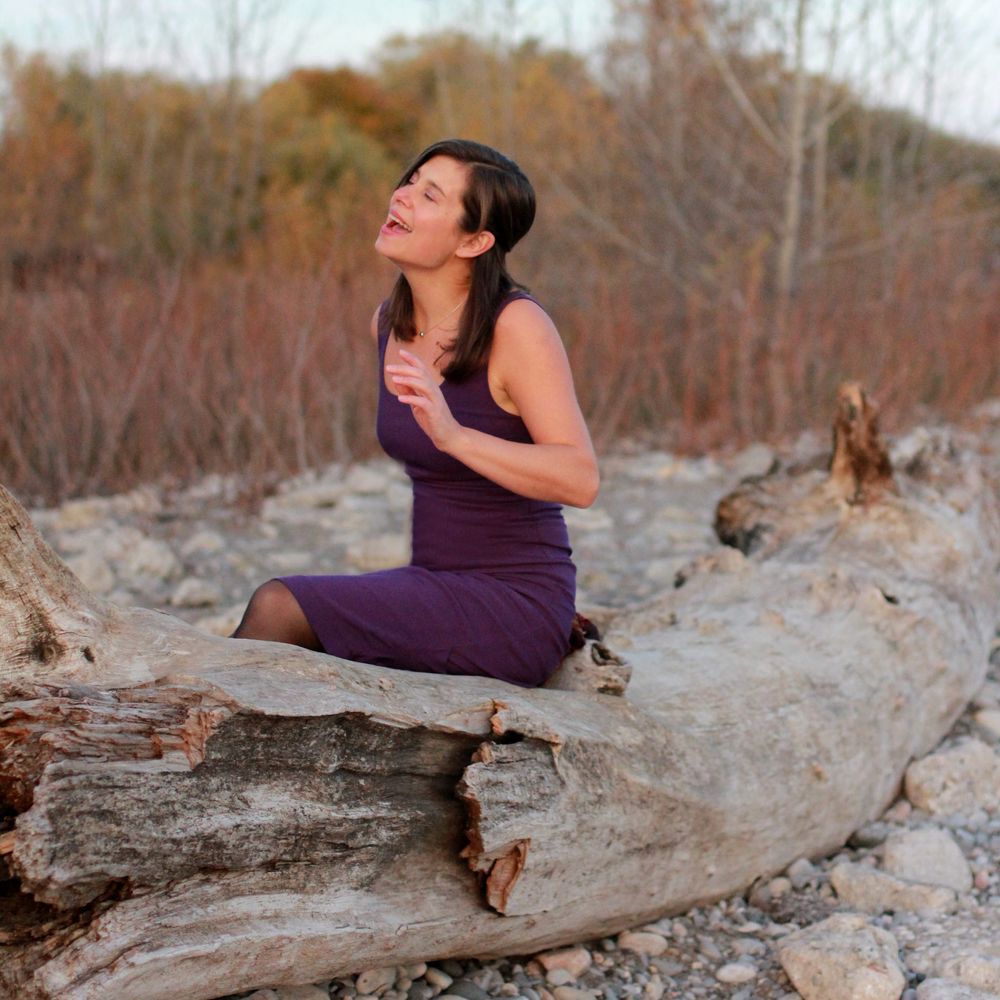 Kristin Lindell's music is described as "Earthy, sensual and full of hope." (Tom Reynolds). Her voice mingles down to earth Folk with shimmering Jazz, akin to Eva Cassidy. Her uplifting vocal style ranges from Jazz to Americana and her warm stage presence is nothing short of effervescent. "She has one of the sunniest smiles I've encountered and a voice that reflects that sunny outlook." (Bob Ledrew)
Born in Montreal and raised in the Beach area of Toronto, her Finnish and French-Canadian roots evoke a deep love of nature in her music. Whether canoeing lakes, hiking in old growth forests, exploring beaches or spanning the globe sailing, her passion for the earth is intrinsic to her songs and lyrics exploring "ideas of renewal, gifts and beauty." (Bob Ledrew)
She grew up immersed in music by singer songwriters from Joni Mitchell to Sara McLachlan, and also the jazz divas Ella Fitzgerald and Sarah Vaughan. Kristin studied Jazz voice in Toronto, but later turned to Folk, Gospel and Blues inspired most by Eva Cassidy and Madeleine Peyroux. Her music echoes a similar feeling with "Warm vocals and jazzy delivery, singing melodic folk-tinged tunes." (Kerry Doole)
Kristin's trio delivers a "sweet, organic sound that is soothing and fun" (Scott Rondeau, Hell Creek Entertainment). With her playful demeanor and uplifting voice, she has performed at bistros, festivals, wine bars and events across Canada and the U.S. Kristin has played as far west as Cortes Island BC and as far east as Portland Maine. She's presented workshops at Hillside, Blue Skies and Big Heart Festival. Her trio has played at a host of Toronto events like Toronto Wine and Spirit Festival and venues from Alleycatz to Gate 403, Musideum, the Cameron House and the Gladstone Hotel.
Kristin has released two albums, Siren and Overflowing. Her third album Barefoot Dancing, set to be released in Fall 2020 creates a soundscape of love, community and connection, inspired by sojourns to Islands, oceans and Lakes to connect to the element of water. Recorded at Canterbury Studio, the album is the latest in her collection of songs including 'Barefoot Dancing,' 'To the River,' 'Raven' and 'Shifting Sand.'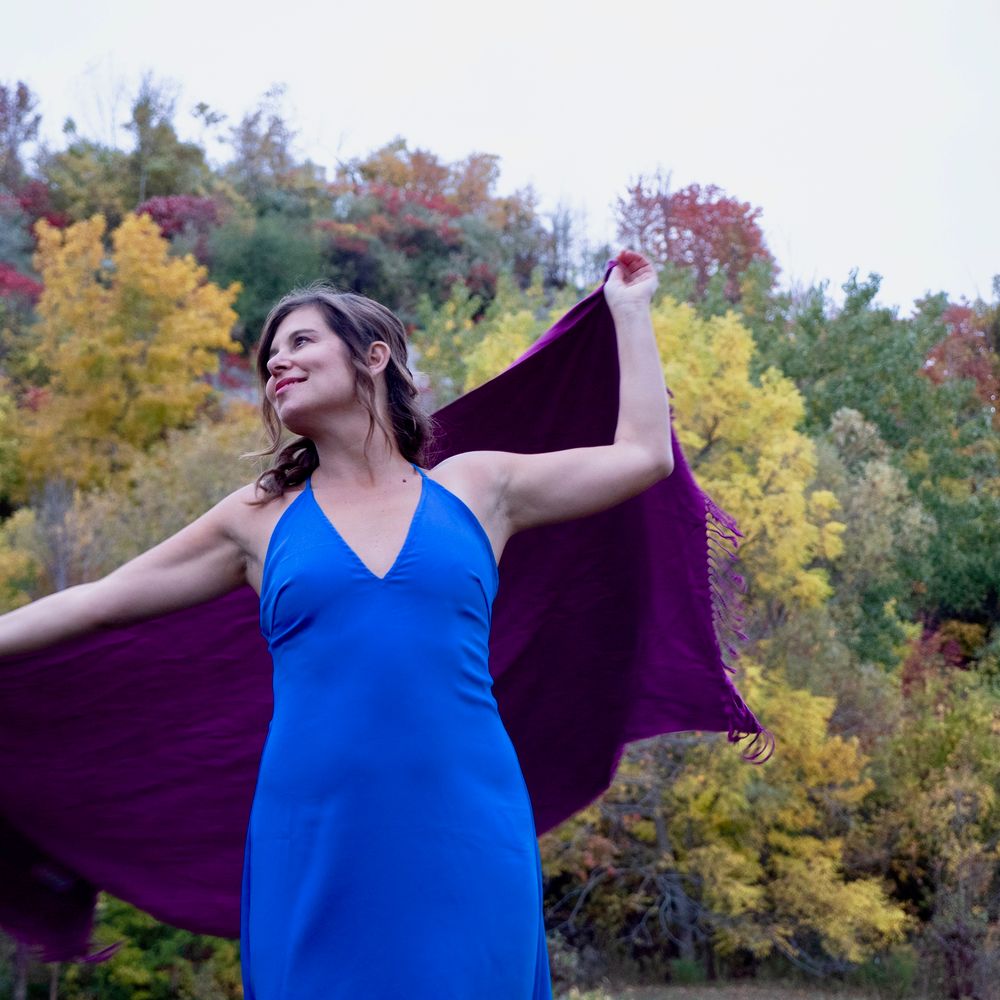 About kristin's music
Kristin Lindell writes soothing roots music with melodic jazz tinged vocals and vivid lyrics. With technicolour images, she conjures ravens circling the sky, flowing rivers, dancing barefoot on grass. Visceral, sensual and evocative, her songs take you into an enticing world of magic.
Over the years, Kristin has played and collaborated with some of Canada's most acclaimed musicians and songwriters like Murray Foster (Great Big Sea), Bret Higgins (Great Lake Swimmers), composer guitarist Joel Schwartz (Birds of Chicago), Brian Macmillan (Lowest of the Low), drummer Josh Van Tassel, Robbie Grunwald (Donovan Woods, Jill Barber).
Her previous album Overflowing featured ballads like 'Linden Tree' and 'Our Love Shines,' co- written with bassist Bret Higgins and performed at Folk events such as North East Regional Folk Alliance, Folk Music Ontario. 'Feather' and 'Shall we Gather at the River' had airplay on CBC radio and the latter, a unique re-harmonization co-written with guitarist Joel Schwartz, was performed by choral groups as far away as Australia.
Her current album, Barefoot Dancing is produced by Great Lake Swimmers Bassist, Bret Higgins, and arranged by pianist Jesse Whiteley. Lindell and Whiteley worked for many months together to arrange and rehearse the nine songs, then Higgins helped rehearse songs with the band and record the album at Canterbury Studio. The album has a wide range of textures Whiteley creates with Hammond organ, grand piano and Rhodes to acoustic and various electric guitar sounds played by Dean Drouillard. Kristin has toured to Eastern Ontario, Northern Ontario and as far west as Saltspring Island BC. Stay tuned for a Spring /Summer 2024 tour.